Level Up LI - Spring Break Camp Basketball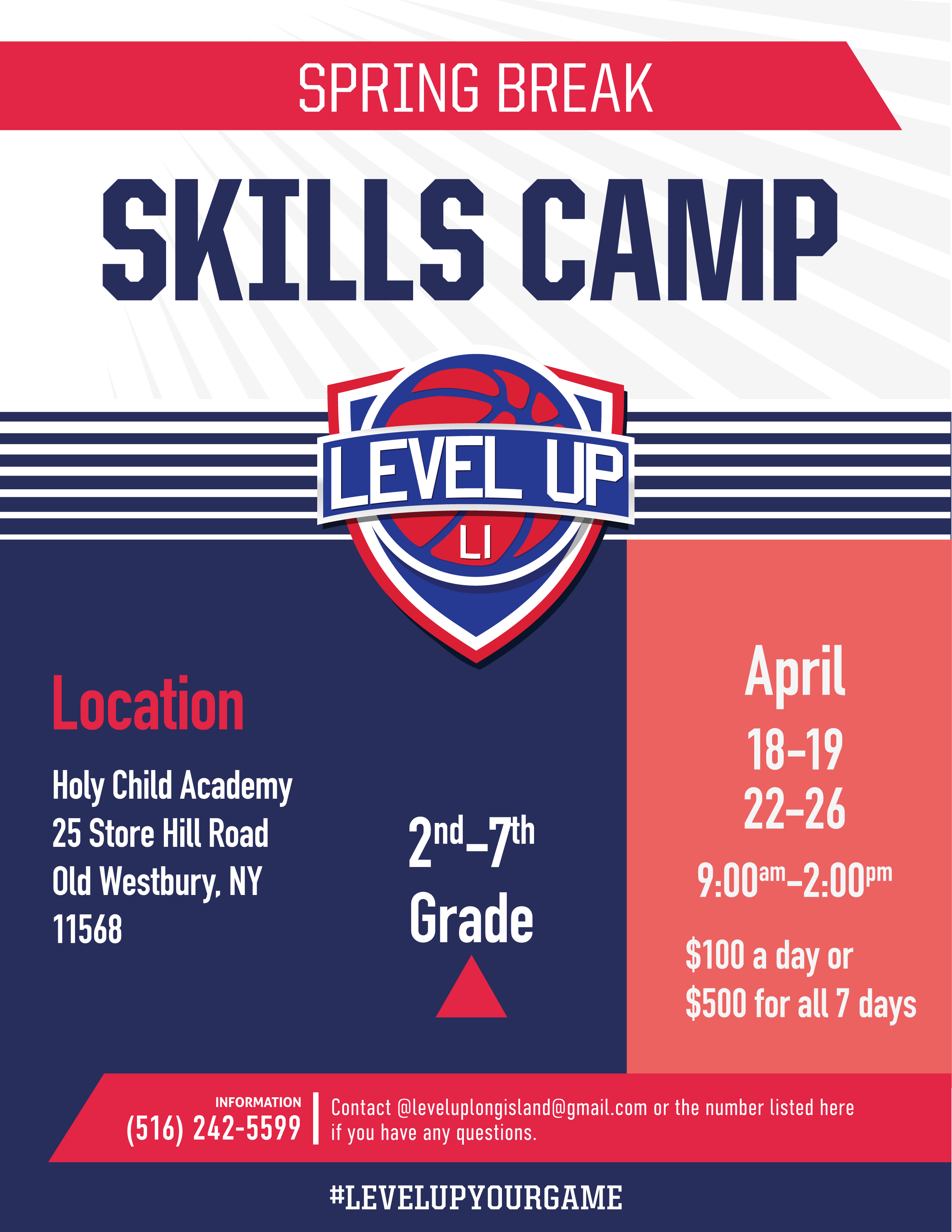 This Spring Break Level Up LI will be hosting a Basketball skills camp run by our program staff. It will take place on Thursday 4/18, Friday 4/19 and then run for the full week of Monday, 4/22-Friday, 4/26.
It will take place at Holy Child Academy (25 Store Hill Road, Old Westbury, NY) which has 2 basketball gyms. We will separate the age groups by grade. 2nd-4th grade will be in one gym, while 5th-7th grade will be in the other gym. Girls and boys are welcome.
The camp will run from 9:00am-2:00pm each day. The cost of the camp will be $100 per day or $500 for all 7 days. If you are choosing the daily option please pay by check or cash at the door. If you are choosing the weekly option, you can pay online or pay check or cash in person.
We will be ordering pizza for lunch on the first Friday and then Monday, Wednesday and Friday of the following week. It will be $2 for one slice and $3 for two slices which you can pay and request ahead of time or in person. For the days we will not be ordering food, players should bring their own lunch. In an effort to keep all players safe we request that all snacks and lunches are peanut and tree nut free.
If you have any questions don't hesitate to reach out to our program director Jesse Winter at (516) 242-5599 or at Leveluplongisland@gmail.com.
Level Up Your Game!


Use the form below to filter by sport, season, day(s) and/or location; or scroll to view all programs.
---